If you're looking for the best hog roast in Sunderland, you'll find it right here! We're the hog roasting company who specialise in cooking the tastiest and juiciest hog roasts you can imagine. Whether you'd like us to cater for your corporate get-together, your wedding or birthday celebrations, or something a little more impromptu, we have the experience and expertise to ensure that your party food will go down a storm. If you want to offer unique outdoor entertaining, you need an equally unique menu for your guests, and the Hog Roast Sunderland team are equipped to provide it. We're experts in catering for all sizes of party, from 10 to 100, 200 and more, so why not give us a call and see how we can cater for your upcoming event?
You could be planning a wedding, a surprise birthday party, an anniversary celebration, christening or perhaps you are a manager  who is looking to organise a business or corporate event – whatever the theme of your event is hog roasts are an extremely versatile culinary choice. In combination with our diverse range of menus and serving options we are confident we have something to suit all tastes, needs and occasions.
For only the highest standard of hog roast catering, get in touch with us here at Hog Roast Sunderland.
A wide range of dishes to choose from in Sunderland
Of course, while we're known as the company who provides the best hog roasts in Sunderland, we also offer a range of menus to suit every occasion. Whether you're just looking for an informal hog in a roll, or a sit-down formal menu, we can help. Take a look at our celebration menus now and you'll see that we offer everything from canapés and finger foods, vegetarian options, salads and fresh vegetables to delicious desserts, to ensure that you get the kind of food that befits the occasion. What's more, we provide all the staff you need to ensure that it's served to your satisfaction too.
Although the cooking method appears to be relatively simple, it is in fact notoriously difficult to perfect the technique. Over decades in the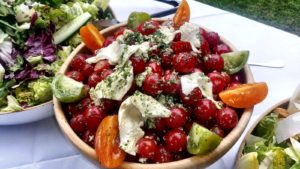 businesses we have developed our cooking methods to competently ensure we achieve perfectly succulent meat each and every time. Slowly turning the meat of your choice for several hours over the flickering flames of our world class equipment at your event is our passion.
Why Choose Hog Roast Sunderland?
Here at Hog Roast Sunderland we could not be more pleased to be able to offer our delicious services in the fantastic city of Sunderland! Sunderland is popular for a whole host of reasons. The city has it's very own, well respected university, museums and art galleries and that's without mentioning the extensive shopping facilities, restaurants and lively nightlife all on offer here. The Hog Roast Sunderland team are thrilled to be able to call this Northern city our work home, and we are able to cater for some of the amazing, friendly and unforgettable locals each and every week.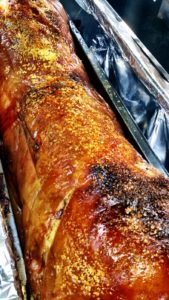 The Hog Roast Sunderland team are passionate and determined to provide our customers with nothing less than perfection when it comes to catering for their event in the Sunderland area. With the recent surge in popularity that the hog roasting industry has experienced in recent years, this exciting and traditional method of cooking has transformed into one sought after for a whole manor of events and occasions. However we cannot stress enough that it is really important to ensure you hire an experienced spit roasting chef.
DIY hog roasts with our hog roast machine hire in Sunderland
If you consider yourself a bit of a dab hand on the barbecue, why not take up the challenge and try cooking a hog roast? We make it possible with our hog roast machine hire in Sunderland, where you'll get everything you need to cook your own hog roast, and at a very reasonable price too. If you're looking for a different approach to catering for your upcoming celebration, this could be the answer. Why not get in touch with us now to discuss whether this could be an option for you?